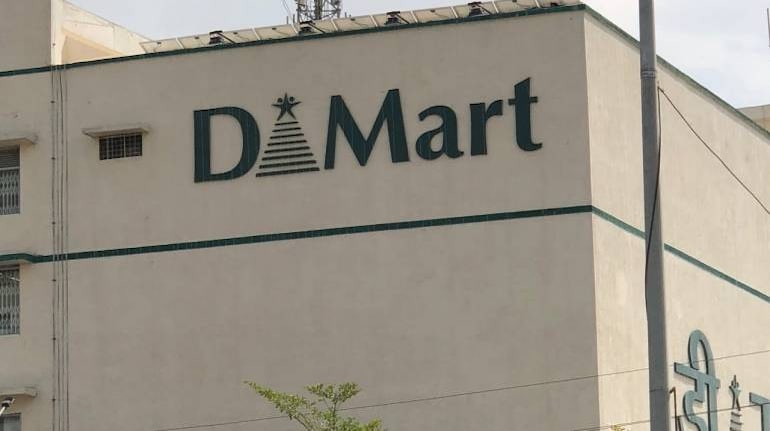 D-Mart founded by R K Damani in Mumbai in 2000 is a chain of hypermarket and supermarkets in India. Owned and operated by its parent company Avenue Supermarts Ltd, it is widely known as one stop shopping destination to meet all family household needs.
It offers a wide range of products with key focus on the following –
a. Foods– Revenue Contribution- 51.25% (FY19) vs 51.55% (FY18)
b. Non Foods (FMCG)– Revenue Contribution- 20.46% (FY19) vs 20.03% (FY18)
c. General Merchandise & Apparel– Revenue Contribution- 28.29% (FY19) vs 28.42% (FY18)
With opening its first store in Mumbai in 2002, the company has grown steadily over the years and currently operates 176 stores in 11 states and 1 Union Territory in India.
D-Mart's UNIQUE strategies to be DIFFERENT
D-Mart's winning formula in value retailing is the combination of rich product assortment and making it available at Everyday Low Price (EDLP). Everyday Low Price (EDLP) is a pricing strategy, promising customers a low price without the need to sale price events or comparison shopping. EDLP saves retail stores the effort and expense needed to markdown prices in store during sale events, and is also believed to generate shopper loyalty. The price set by an EDLP retailer is typically within the range of a high-low retailer's discounted price and its non-discounted price. This strategy adopted by D-Mart is based on offering low prices on an everyday basis by achieving low procurement and operations cost rather than as special promotion limited to certain products or to a particular day, week or any other specific period in the year. The credit cycle of D-Mart, i.e., the time in which it returns the payment to the manufacturers for the goods purchased from them is quite less than other retail operators. This allows the company to avail massive cash discounts from the manufacturers, thereby cutting the purchase price of the goods.
The business model of D-Mart is unique and has complied to some extent with Walmart's strategies. One of the biggest success mantra for the company is working under an ownership model rather than a rental model. The ownership model includes the property owned by D-Mart or includes long-term lease arrangements, where lease period is more than 30 years. It believes that owning the real estate on which its stores are built or entering into long-term lease arrangements has helped to control the fixed costs per store. Other than the rental savings, which is partially offset by higher capital and capital servicing costs, it believes that store ownership gives a major long-term comparative edge over peers.
Along with its ownership model, the Company has successfully expanded its footprint using a cluster based approach, which has helped them to strengthen the existing stores and distribution centers. This approach has helped to develop a better understanding of local needs and preferences.
For a company whose main focus remains on food and groceries, inventory management remains a crucial factor. Each D-Mart store has a computerized inventory management system which are synchronized with their distribution centers and offices thus controlling all inventories effectively across each store. The company strives to keep the inventory turnover days for all products to an optimal level.
With regards to supply chain management it uses conservative approach in procurement to minimize expired products on shelves. 40% of D-Mart's total sourcing is centralized, giving it greater bargaining power. The majority of supply chain ensures that goods are dispatched in appropriate quantities and times to reach stores. The majority of supply chain relies on transportation services from third parties. Together with the supply chain management systems and internal controls to minimize product shortage and the occurrence of out-of-stock situations and pilferage, the company is able to operate efficiently and productively with minimal disruptions to day to day operations.
Participating in e-tail opportunity
To remain unfazed by rising competition, D-Mart intends to participate in the e-tail opportunity and is piloting its online model in some areas of Mumbai, where customers can buy online and choose to pickup their purchases at D-Mart Ready (pickup points) or doorstep delivery against delivery charges. Currently, the E-tail penetration in Foods & Groceries is minuscule and is expected to grow further.
D-Mart's IPO saw a staggering response from the market
In 2017, Avenue Supermart came up with an IPO of INR 1,870 Cr, which saw a spectacular response from the market. IPO was subscribed 105 times at the end of three day bidding. D-Mart's IPO was the biggest IPO after PNB Housing Finance INR 3,000 Cr offer in 2016. The company got listed at the price of INR 632 and the CMP stand at INR 2,560, implying that shares of the company have given compounded growth of almost 60% over three years.
India's retail industry offers massive scope for growth. With D-Mart's strong track record and its cluster based approach towards expansion, it is well placed to benefit.
For a detailed study on the Avenue Supermarts, please find the link of the research report by Motilal Oswal– https://www.motilaloswal.com/site/rreports/HTML/636337193984127111/index.htm
Do share your views in the comment section below. Thank You.